Join the ASC Process Systems family

The ASC Work Place
If you are looking for a rewarding career with a company that provides a great workplace environment, friendly atmosphere, room for growth, and comprehensive health and retirement benefits, you are in the right place.
Working at ASC provides our employees with the opportunity to work in a dynamic environment that manufactures top quality equipment for many of the biggest and best aerospace and high-performance composites companies in the world.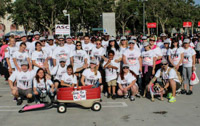 Why Work at ASC Process Systems?
ASC provides competitive benefit programs that offer substantial value to our employees' compensation package including medical, dental, vision, 401(k), vacation and holiday pay. Additionally, ASC organizes fun company events that offer employees the opportunity to socialize with their co-workers in a relaxed setting. Events include annual holiday luncheon, company picnic, pizza day, deep-sea fishing trips, bowling nights, and In-n-Out Burger Day, just to name a few.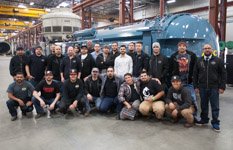 Making the Right Choice
Feeding your knowledge is important to your growth in any company.
Surrounding yourself within a team of others that are goal minded and willing to share their experience will build you as a person and as a professional within your field.
ASC is that team and we are looking for you.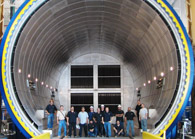 Who is ASC Process Systems?
In 1988 ASC was formed with the mission to provide a quality product, service, and controls systems for autoclaves and ovens used in the aerospace composites industries. Since then, ASC Process Systems has grown to become the largest and leading manufacturer of composite bonding equipment and control systems in the US and builds the most popular autoclave systems worldwide.
As the leader in the autoclave manufacturing industry, ASC Process Systems has built the largest autoclave system in the world.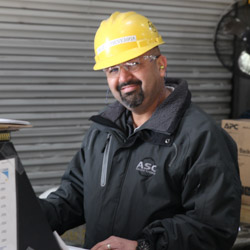 Featured Opportunities:

Engineering
We are always looking for engineers in mechanical and electrical engineering.

Electricians
From panel fabrication to field fabrication, we are always looking for electricians.

Fabrication
Fabricate the most popular brand of composite bond equipment in the industry.
ASC Process Systems is an equal opportunity/affirmative action employer. M/F/D/V