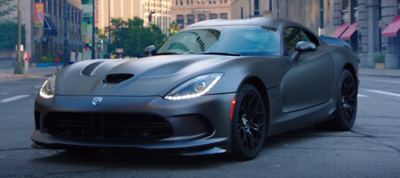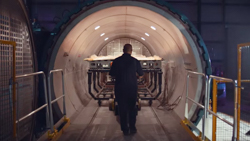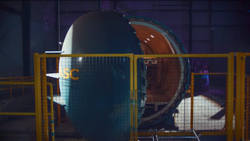 Automotive Composites
Many advancements in the automotive industry have come from the race tracks of the world. For some time now, composites have played a major role in improving the performance of automotive racing, as blown fuel dragsters, NASCAR, and Formula One have each experienced tremendous gains. With demand for higher performance and energy efficiency, the commercial automotive sector has joined the race by integrating the advanced carbon fiber composites found in racing into the cars we see and admire on the road today.
ASC Process Systems is no stranger to the automotive composites movement. Automobiles like the Chevy Corvette and the Dodge Viper SRT have taken the lead in high-performance consumer automobiles by utilizing ASC's Econoclave® to cure their composite components. Like Chevy and Dodge, many high performance and luxury automotive manufacturers have been able to achieve higher performance and better fuel economy through more complex designs with the use of carbon fiber composites.
Choosing the right bonding equipment for your project
As the leading manufacturer of composite curing autoclaves and ovens, no matter the size or complexity of your composite parts, our sales team can help you find the right composite bonding equipment for your requirements.
Oven Curing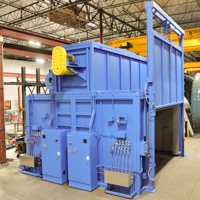 With the growing popularity of carbon fiber composite car parts, automotive manufacturers and aftermarket companies have come a long way in curing composites with the use of ovens and room temperature vacuum-bagged composite cures. For many non-structural parts, the use of a composite curing oven a great solution. An ASC built curing oven has many of the same features found in an autoclave, including the CPC control system, part thermocouples to control and monitor your part during a cure cycle, part vacuum line systems to enable vacuum bagging of parts, and much more.
Autoclave Curing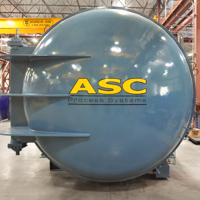 When the finer detail, tighter tolerance, lighter weight, increased strength, and lower porosity matter, an autoclave is a next step in composites processing. With the introduction of pressure that is required to achieve advanced aerospace-grade composites, the autoclave is able to take the composites' oven cure one step further. Like the ASC composites curing oven, the Econoclave® comes standard with CPC® controls, part thermocouples, part vacuum lines, and also includes a feature not commonly found in curing ovens, the ability to apply cooling to the part, thus increasing production time and allowing for the safe handling of your part post-cure.